DrPublish - the writer
DrPublish lets you write articles for use on digital and print, without the need to manage separate manuscripts, without having to use separate GUIs, and without duplicate work.
DrPublish powers news media websites
There are no known features or website designs that DrPublish cannot produce content for. DrPublish will send feature rich article documents to your website front-end which you in turn translates those into beautifully designed articles with the features readers wants and needs.
DrPublish powers print products
The same article documents that are published on websites are also used for automated print production at about on hundred newspapers in Scandinavia. Journalists and editors only has to write and edit once, and distribute to both website and on print at the same time.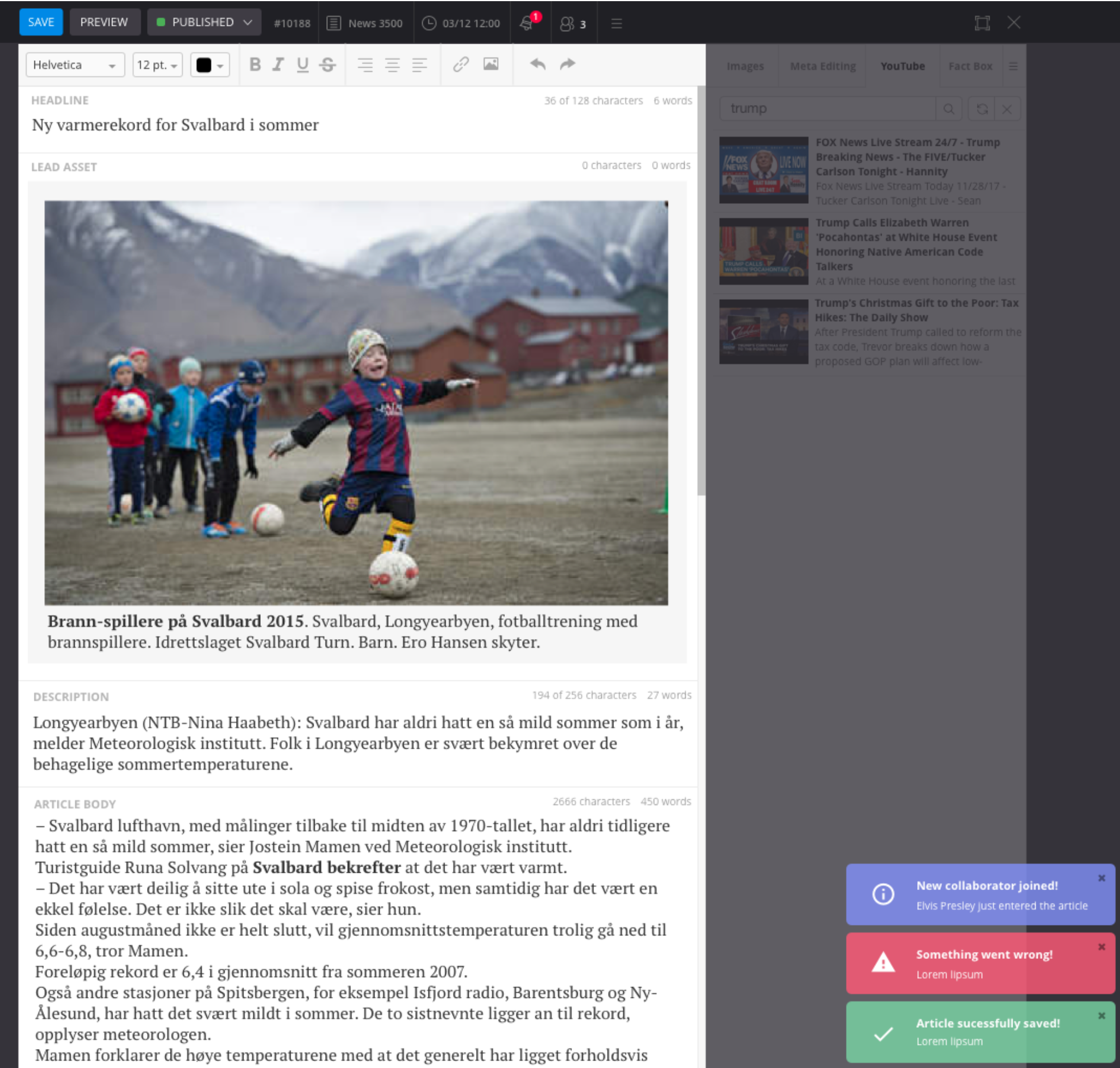 Main features
Create once, use everywhere -- content first
Digital-only features (i.e. videos, links) are automatically removed before print production
Image editing
Automated area-of-interest
Graphics automatically have screenshot for digital from PDF/SVG for print
Article archive with search engine
Taxonomy
Plugins
APIs
Webhooks
Preconfigured or bespoke
DrPublish can be delivered integrated to DrEdition Print Automation and/or Front Pages. DrPublish can also be used separately, with bespoke integrations to your existing tools for web and print.