Automation for your print pages
Let web technology design your print pages, like dozens of newspapers already do. Get in touch with sales@aptoma.com to find out more.
DrEdition Print Automation
DrEdition Print Automation lets you design your print pages automatically, with no loss of quality and no use of Adobe InDesign.
Save costs by automating print page production. Move your resources to article production and digital curation to get ahead. See a sneak-preview in action here.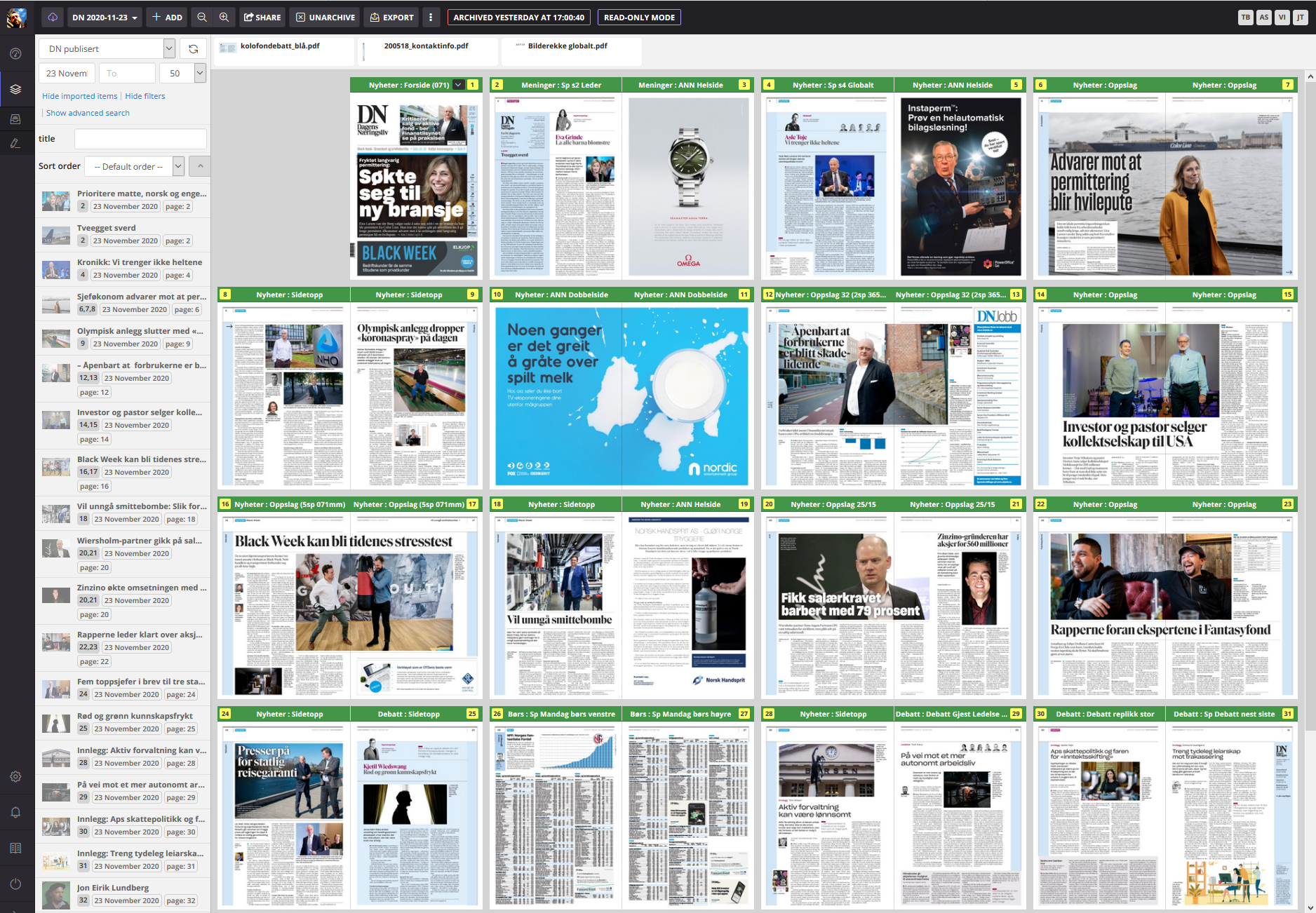 Main features
Article layouts are fully automated
Technology used is behind WAN-IFRA world winning designs
Resize articles and get new article layout automatically
Article layouts automatically adapts to overlapping ads
Select between multiple article layout proposals
Ad-dummy automations from ad-bookings
Manual ad-dummy features
Real-time collaboration with ad-sales and between editors
HTML-features for automatically having updated info in the paper (i.e. tomorrow's weather widget/stocks)
Zoning