Front Page editing
Create a front page that engages your readers with a minimum of keystrokes, or on full automation.
Increase engagement on your #1 digital product: the Front Page
Articles are automatically arranged into beautiful responsive layout compositions on the website front page, and it adapts to any screen size. You can at any time do manual adjustments to the content and layout on the front page, or hand control over automations. Check out this video to see it in action.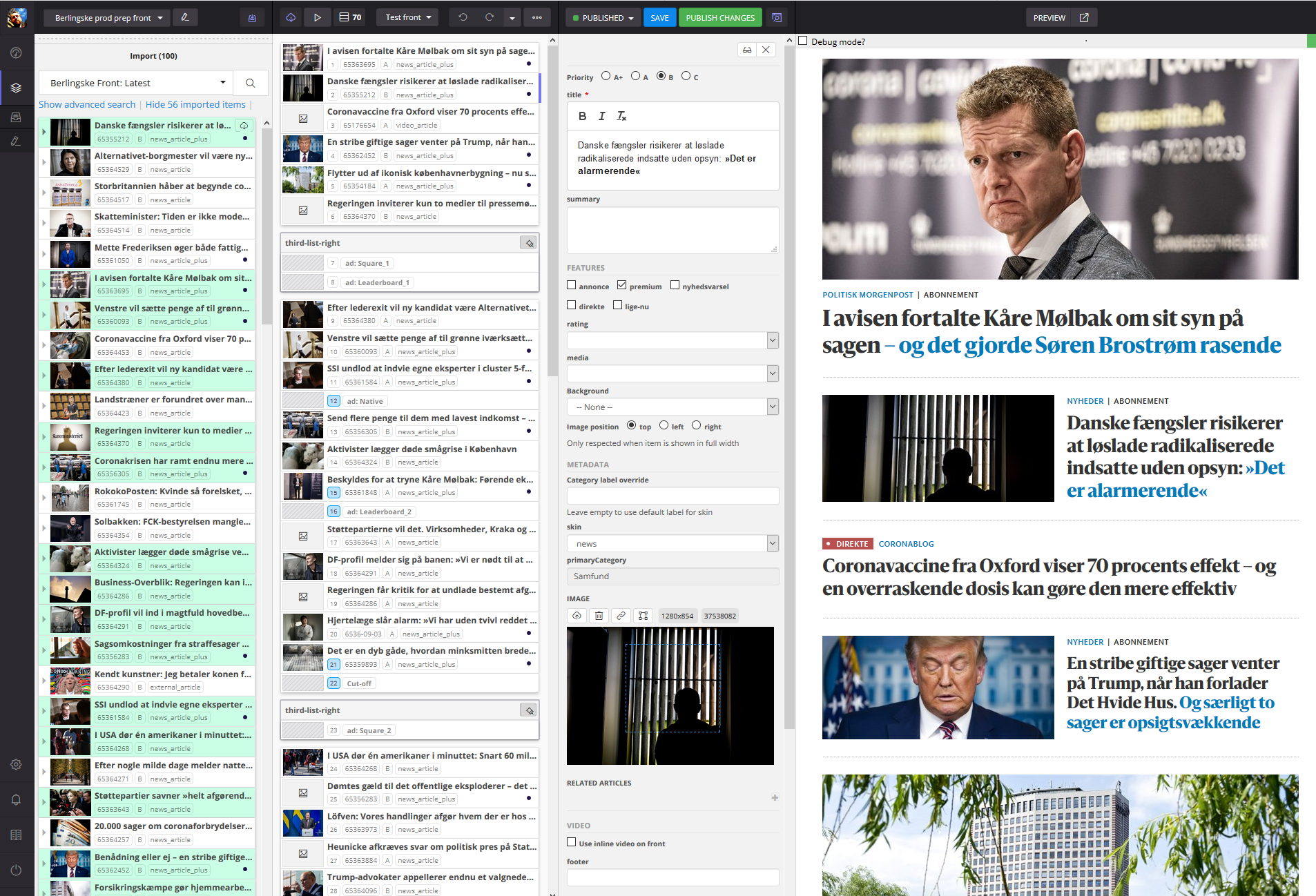 Main features
Automatic layout for every screen size
Automatic publishing to front page
A/B-testing
Real-time preview for mobile, tablet and desktop
Automatic image cropping that respects area of interest
Embed your real-time analytics (requires integration)
Webhooks
Testimonial
We cannot promise that you'll experience the same effects as other clients, but we are still happy to see that clients succeed with their front pages after transitioning:
"Our bounce rate has never been lower, and reading time has never been higher on BT.dk. The quality of DrEdition as a technology and Aptoma's product and technology advice has been crucial for our accomplishments. We now consider our front page performance to be best in class." — Christian Stavik, Digital development director at Berlingske Media